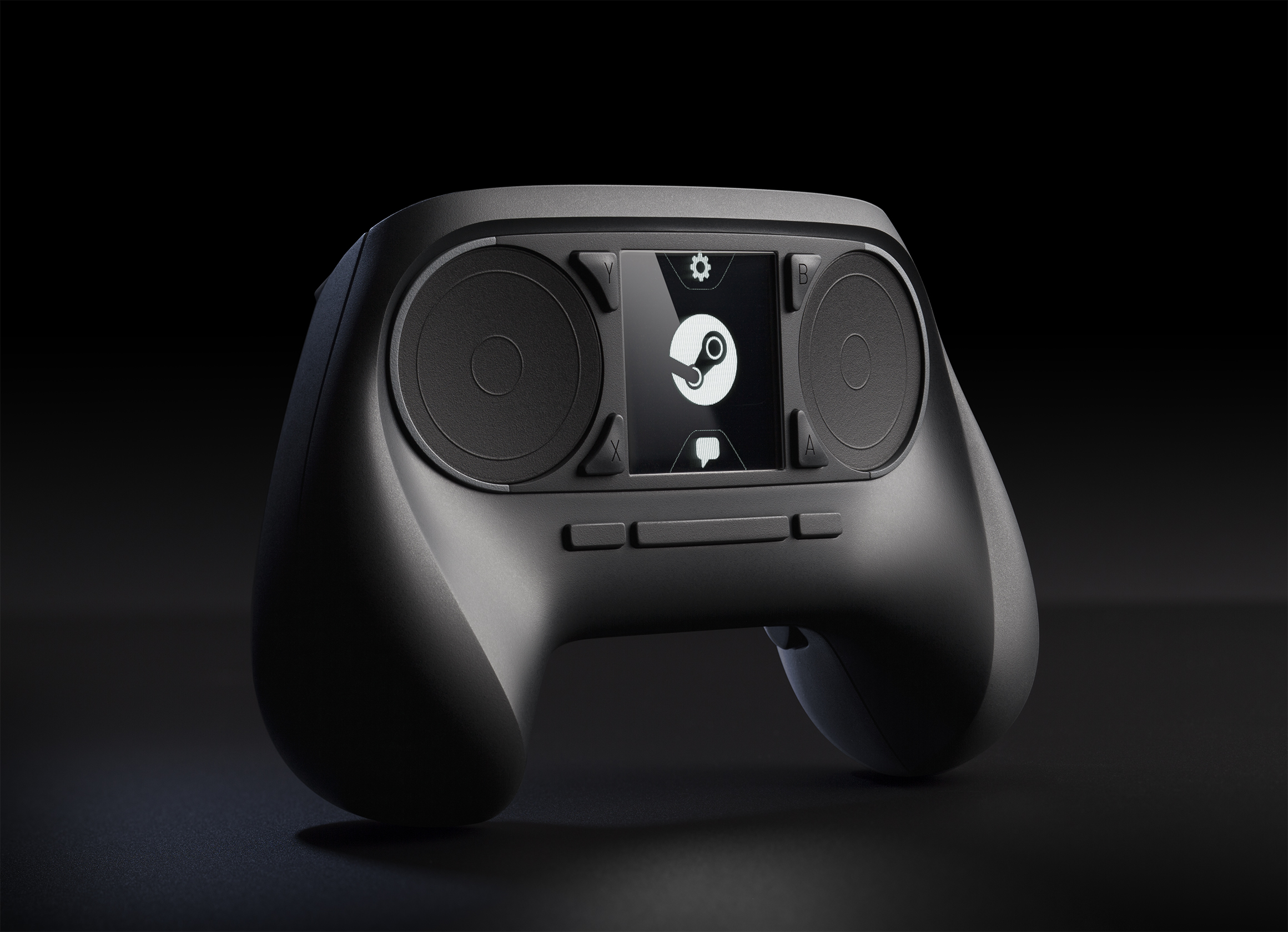 Valve's final announcement of the week was, as expected, the unveiling of the prototype Steam Controller.
The most obvious deviation from current controllers is the lack of dual-analogue sticks on the unit. Replacing these are twin trackpads (Think of your laptop) with unique haptic feedback technology, which allow for games traditionally dependant on mouse input to work seamlessly. RTS and other games heavily based on the use of a mouse should now be much easier to control with this pad.
The haptic feedback built into the trackpads, which are also clickable, allow the user to feel various textures and other physical sensations through their fingers. It's something extremely difficult to describe without actually experiencing it yourself, but by all accounts works extremely well.
In the centre is a touchscreen which will allow an infinite number of button combinations to be displayed, as well as game specific information (Maps, inventories etc) once developers start integrating it into their titles.
It's just in the prototype phase at this point and will be included with every beta unit sent out, presumably to be tested as much as the Steam Machine and OS. They will also be available seperately when launched next year.
As always, more information can be found here.